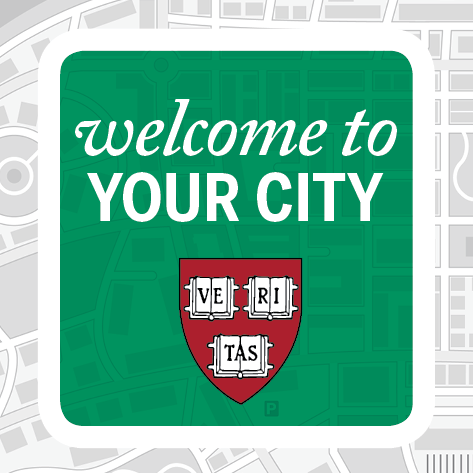 Please join us for the Harvard Alumni Association's "Welcome to Your City" event on September 29 at 5:30pm.
The event is a fun, informal way for graduates who may (or may not) be new to town to connect with
alumni from Harvard, Yale, Columbia, Oxford and Cambridge, among others.
September 29, 2022 from 5:30pm to 9:00pm
Questions? Contact your host: Marco Cianflone AB '13
Follow @HarvardAlumni
>> REGISTRATION <<
Veillez nous rejoindre à l'événement « Bienvenue dans votre ville » de la Harvard Alumni Association le 29 septembre à 17:30 h.
L'évènement offre une manière agréable et informelle pour les diplômés qui peuvent (ou non) être nouveaux en ville d'établir des liens avec d'autres diplômés de Harvard, Yale, Columbia, Oxford et Cambridge.
Le 29 septembre 2022 de 17:30h à 21:00h
Des questions? Communiquez avec votre hôte: Marco Cianflone AB '13
Suivez @HarvardAlumni
>> INSCRIPTION <<