Canada-China Relations:
An Update and a Look Ahead with Guy Saint-Jacques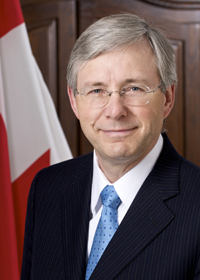 Monday, 3 April 2017, 12:00-13:45 (EDT)
Sun Life Building
1155 Metcalfe, 7th floor
Montréal (Quebec) H3B 2V6
Price: $20 (brown bag luncheon served)
LIMIT OF 40 PARTICIPANTS
>> REGISTER ON EVENTBRITE <<
Guests welcome
Guy Saint-Jacques worked for one year as a land planner for the Québec Government before joining the Department of External Affairs in 1977, holding office in
New York, Mexico City, Kinshasa, and Hong Kong as well as twice in Washington, D.C., the last time as Minister and Deputy Head of Mission. He has also been
Deputy High Commissioner at the High Commission of Canada in London, UK and has been posted three times to Beijing. At Headquarters, he first worked in the Consular Affairs division, in the Francophone Africa division, and then in the Science and Technology division and in the Office of the Associate Deputy Minister.
He also served as Deputy Director of the Energy and Environment division, as Director of both the Personnel (Political and Commercial) and the Assignments divisions,
as Director General of the Personnel Management Bureau. He served as Chief Negotiator and Ambassador for Climate Change for the Government of Canada and was
the Ambassador Extraordinary and Plenipotentiary for Canada to the People's Republic of China until October 2016. For Mr. Saint-Jacques who speaks fluent Mandarin,
this was a fourth assignment in China. Mr. Saint-Jacques holds a B.Sc. (Geology), University of Montréal, and a M.A. (Land Planning and Regional Development), Laval University. He is married to Sylvie Cameron and the couple has two daughters and two grandchildren.
Event sponsored by: