CABANE À SUCRE | SUGAR SHACK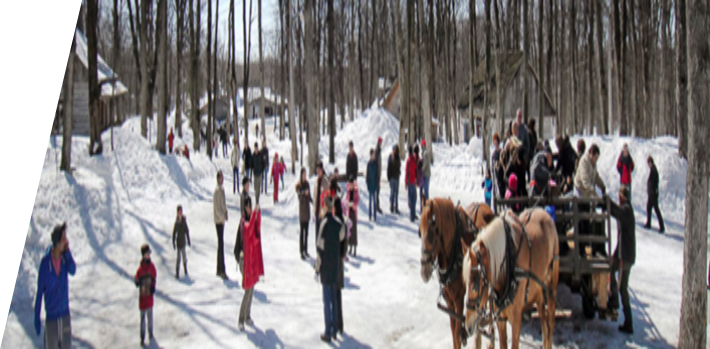 Le Club Harvard du Québec vous invite à un brunch et un après-midi de plaisir
à la Sucrerie de la Montagne!
The Harvard Club of Quebec invites you to brunch and an afternoon of fun
at Sucrerie de la Montagne!
Joignez-vous à nos membres et à leur famille pour cette traditionnelle journée à la cabane à sucre, à seulement 50 minutes du centre-ville de Montréal. This family-friendly event includes a horse & wagon ride, maple tour, traditional gastronomic experience, live music, and taffy.
When: Saturday April 22, 2017, 11am
Where: Sucrerie de la Montagne
300, chemin Saint-Georges, Rigaud (Québec), J0P 1P0
Price: $40 (age 13+), $26 (age 7-12), $18 (age 3-6)


(incl.
taxes & gratuity. Maple wine & spirits extra)
Space limited
>> REGISTER ON EVENTBRITE <<
Family and guests welcome
Information: Marco Cianflone (marcocianflone@post.harvard.edu)