https://alumni.harvard.edu/programs-events/gnn/montreal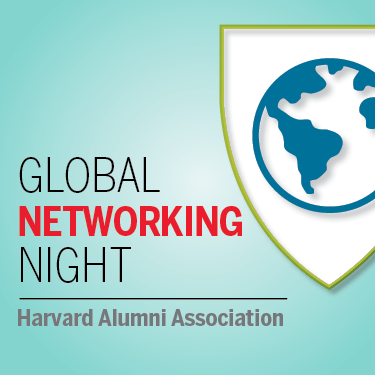 Global Networking Night - Montreal
Thursday, March 16, 2023

The Harvard Club of Quebec invites you to join fellow local alumni for our Global Networking Night in Montreal on Thursday, March 16, 2023.
The Global Networking Night is a great opportunity to explore and expand your Harvard Network. This unique event brings all alumni and their guests together for one night. The event is designed to provide networking opportunities in a fun and informal setting. The Global Networking Night is open to Harvard students and alumni, their guests, and our Friends of the Club.
Attendance is free.
◊ Thursday, March 16th, 2023
◊ Time: 5pm - 7pm
◊ Location: Yoko Luna, 1234 Rue de la Montagne, Montreal, QC, H3G 1Z1, Canada
Harvard Alumni - Click to attend
Friends of the Club - Register here
* * * * * * *


Soirée de réseautage
16 mars 2023
Le Club Harvard du Québec vous invite à vous joindre à nos diplômés locaux pour le Networking Night de Montréal le jeudi 16 mars 2023.
Le Networking Night de Montréal est une excellente opportunité pour explorer et développer votre réseau Harvard. Cet événement unique rassemble tous les diplômés et leurs invités. L'événement est ouvert aux étudiants et diplômés Harvard ainsi qu'à leurs invités.
L'entrée est gratuite.
◊ Jeudi 16 mars 2023
◊ Heure: 17h - 19h
◊ Lieu: Yoko Luna, 1234 Rue de la Montagne, Montreal, QC, H3G 1Z1, Canada